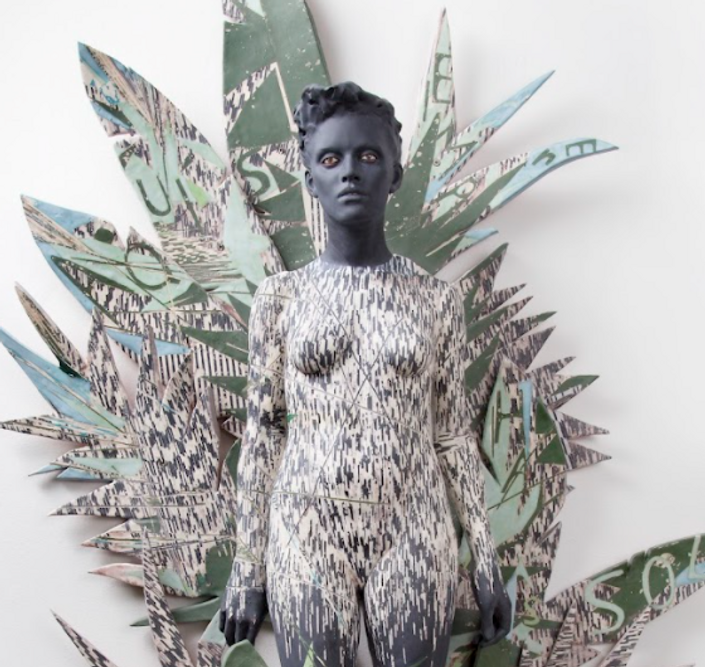 THE PRINTED FIGURE
OCTOBER 5-8, 2021 (Tuesday-Friday)
HANDS-ON COURSE: THE PRINTED FIGURE
OCTOBER 5-8, 2021 (Tuesday-Friday)
$825 / 6 students
Location: Córdova Studios, Bakersville (Penland), NC
ALL LEVELS WELCOME
Come join me for this unique combination of figurative ceramic sculpture and surface development! You will both hone your sculpting abilities and learn to enliven your figurative works through the use of slips, underglaze transfers and monotypes.

We will start by building a 20" figure from the pelvic area up using simple patterns and photographic references to anchor our sculptural process. Demos will cover slab construction and articulation of the hip area, upper torso, arms, hands, head, and neck. As all the components come together we will go over anatomical concepts and modeling strategies used to facilitate accuracy and expression.

Transitioning into surface development, we will use slips and underglazes combined with newsprint and tissue transfers to create rich dynamic surfaces. Students will create an assortment of test tiles to inform both their primary pieces and future work at home.
Included:
Slab building a torso with patterns and photographic references

The basics of anatomy and proportion

Finishing and detailing strategies to optimize expression

Surface printing techniques for clay such as monotype printing, newsprint and tissue transfers demonstrated by the incomparable Jason Bige Burnett, author of Printing In Clay
A copy of Jason's Book, Printing In Clay

Clay and all necessary materials for printing and developing surfaces including transfers, slips, underglazes, glazes and decals.

Four firings (This includes a bisque, glaze and decal firing for your test tiles as well as a bisque firing for your primary piece if you choose to leave it at my studio and have it shipped to you.)

Light lunch

Afternoon coffee or tea with fruit

8:00 am-10:00 pm access to the studio

Morning Yoga (Wednesday and Friday at 8:00am)
Not Included:
Travel and Lodging. For more information about finding lodging and traveling to Penland please click here.

Shipping of your primary piece if you leave it to be bisque fired in the studio. We will contact you with a quote usually ranging between $60 - $100 depending on the specifics of your piece and its destination.
Feel free to reach out to [email protected] with any questions!
Your Instructor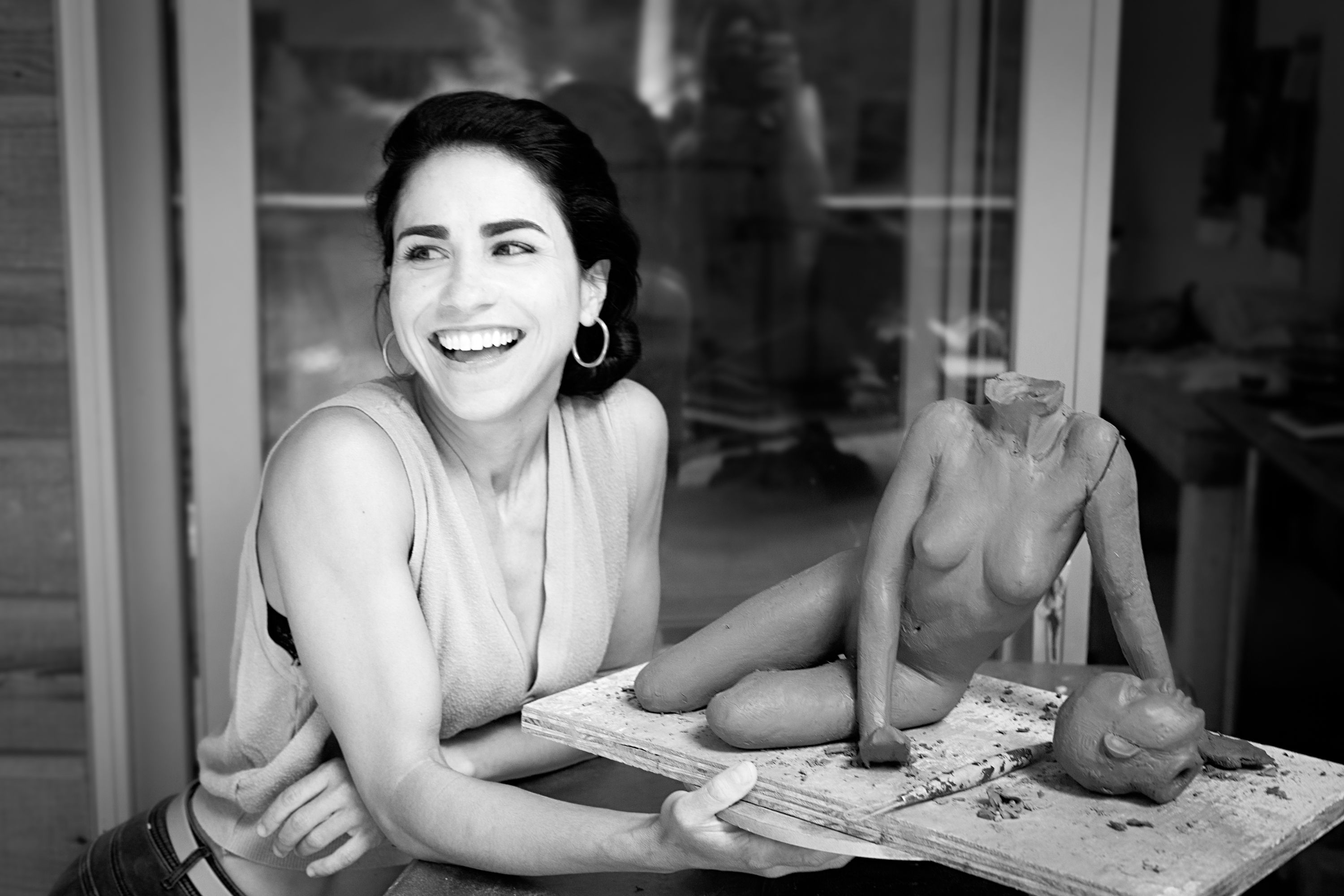 Cristina Córdova earned a Master of Fine Arts in Ceramics from the New York State College of Ceramics at Alfred University, the nation's #1 program for ceramic studies. She completed a three year artists residency program at Penland School of Craft, a premier center for the study of contemporary craft, where she later served on the board of trustees from 2006 to 2010.

Cristina was the recipient of USA Artist Fellowship, a $50,000 grant awarded through nomination to leaders in the field of craft.
She also received an American Crafts Council Emerging Artist Grant, a North Carolina Arts Council Fellowship, a Virginia Groot Foundation Recognition Grant and several International Association of Art Critics Awards.

Cristina has taught and demonstrated at the Office for the Arts at Harvard, the University of California at Long Beach, the University of Nebraska, the University of Georgia at Athens, the University of North Carolina School of the Arts, Ceramistas de Reñaca in Chile, the Australian National University in Canberra, Gaya Ceramics in Bali, Penland School of Crafts (NC), Haystack Mountain School (ME), Santa Fe Clay (NM), Mudfire (GA) ,Odyssey Center for Ceramics (NC) and Anderson Ranch (CO), among other institutions. Her work is part of the permanent collections of the Renwick Gallery of the Smithsonian American Art Museum (Washington, D.C.), the Fuller Craft Museum (MA), the Everson Museum (NY), the Mint Museum of Craft and Design (NC), the Museum of Contemporary Art of Puerto Rico (PR), the Museum of Art of Puerto Rico (PR), and the Joseph-Schein Museum (NY).

Chosen to be a Mainstage presenter during the annual NCECA conference, the largest gathering around the education and promotion of contemporary ceramics in the United States, Cristina was also featured on the cover of Ceramics Monthly. In addition, she was selected by the Canadian company Format as the subject for a mini-documentary: https://www.format.com/magazine/video/cristina-cordova In 2020, Cristina was highlighted in the Identity episode of PBS's Craft in America : https://www.pbs.org/video/identity-episode-y7dnxh/
She currently lives and works in Penland, NC.
WEBSITE : cristinacordova.com
IG: @cristinacordovastudio


Course Curriculum
THE PRINTED FIGURE
Available in days
days after you enroll
This course is closed for enrollment.