Welcome! I am excited to share my first online course with you. This class gathers 18 years of insight and information regarding the head that I put to use daily in my own studio practice. The course takes you step by step to help you navigate the structure and surface of the head through detailed demos, patterns and diagrams that simplify the complicated dynamics of the human form. It is designed to meet you at any level. This versatile slab-building approach will empower you to build fabulous, hollow ceramic heads at any scale. Let's jump in!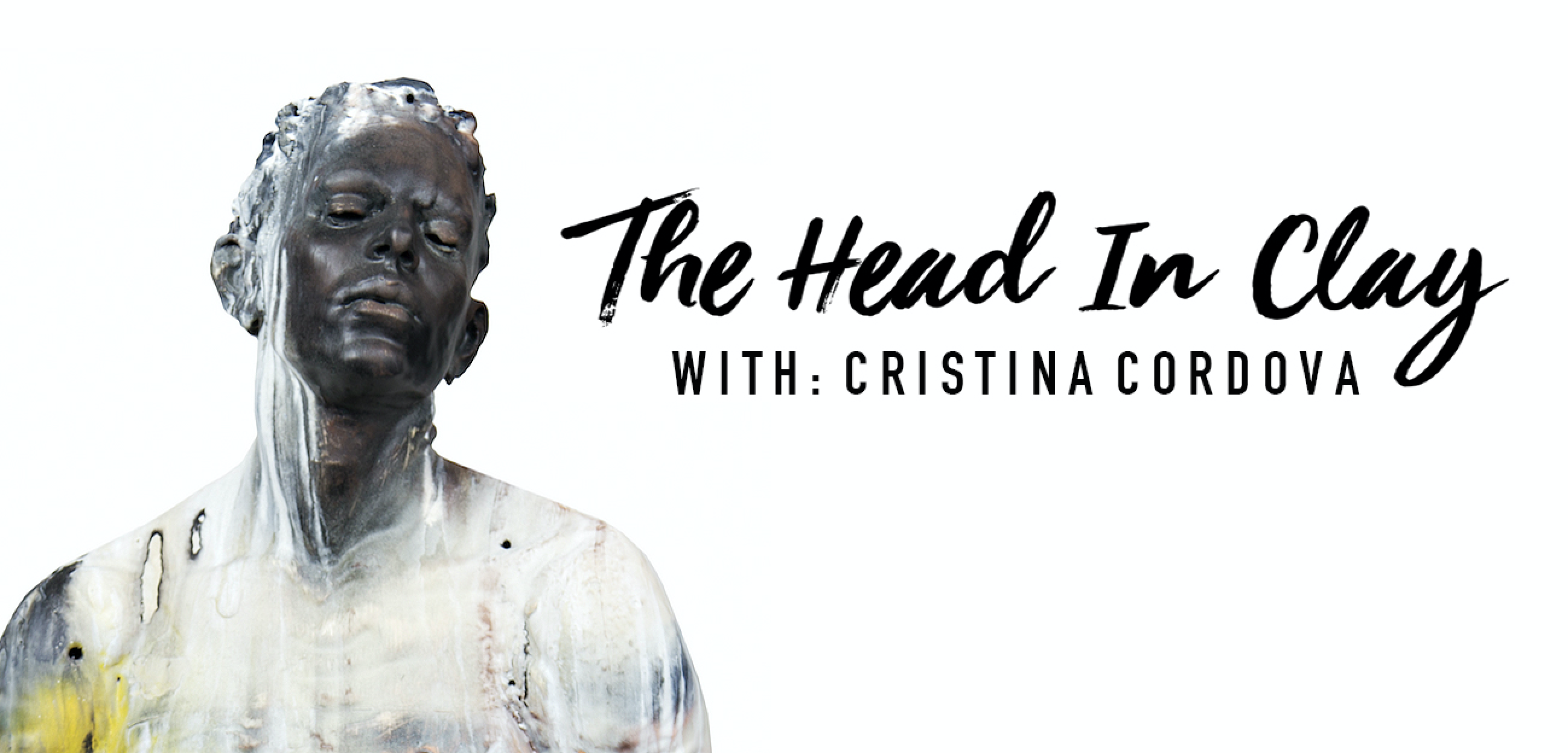 Because of the slow, gradual unfolding of a clay sculpture it is often hard to relay the full arc of a piece from beginning to end in the traditional workshop context. This course will offer an intimate vantage point to study and understand all of the steps, tools and materials that come into play to create a clay head. With the methods showcased in this course and the open floor chat sessions between demonstrations to answer questions you will be fully empowered to create clay heads of different scales in your own studio. This course includes supplemental printed material that follows the course structure and several opt-ins to customize your experience.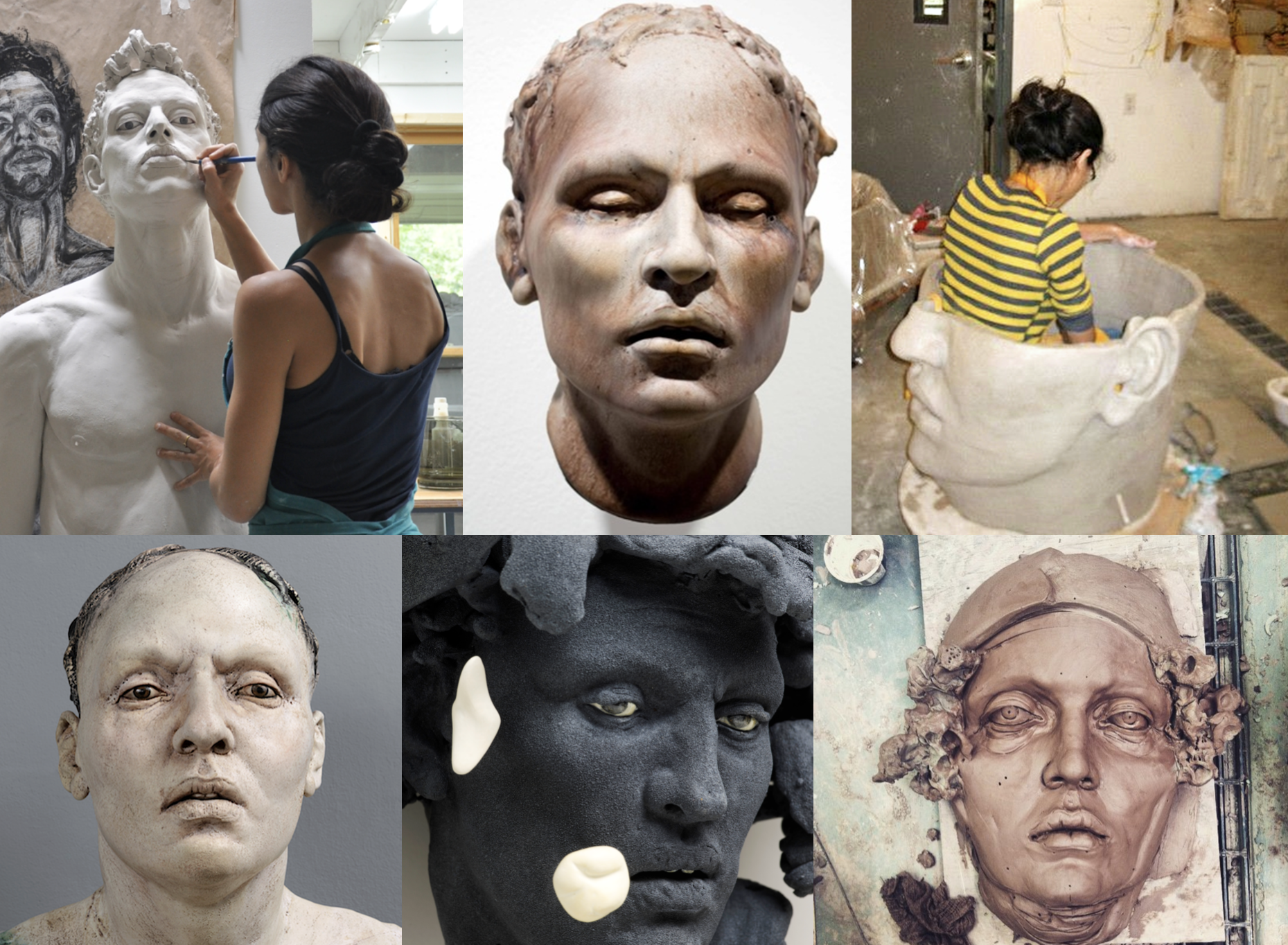 Course Curriculum
THE HEAD IN CLAY
Available in days
days after you enroll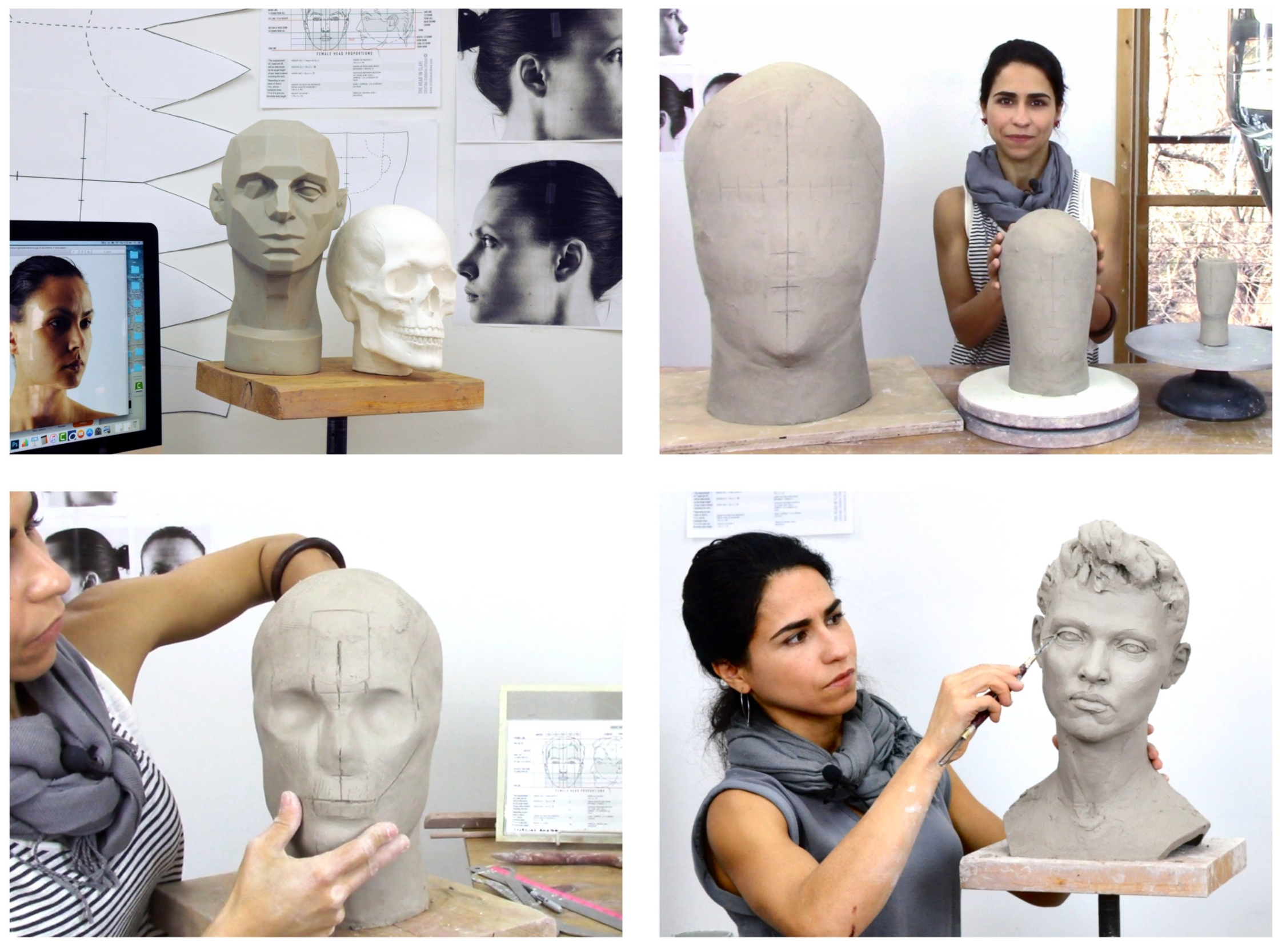 HOW IT WORKS:

You have two ways to engage with the program:
If you enroll as an Audit student you will receive immediate access to all the material to work through on your own as well as access to The Head In Clay: Audit FaceBook group.This means that as you work on your head you can reach out via e-mail or our FaceBook group with images or questions to receive direct feedback and support.
The One-On-One Support option will include all of the above plus additional video dialogue and feedback via Skype or Facetime to clarify and reinforce the learning experience. This will be a time to ask questions and show me your progress and will take 45 minutes of scheduled time per day (2 days which we will pick together). Ideally for this option you want to have a computer with a webcam to create a face to face exchange although we can also work over the phone with e-mailed images. This is a great option if you are looking for deeper guidance.
Video modules have accompanying time logs to easily navigate the information. Below is an example for video module #5.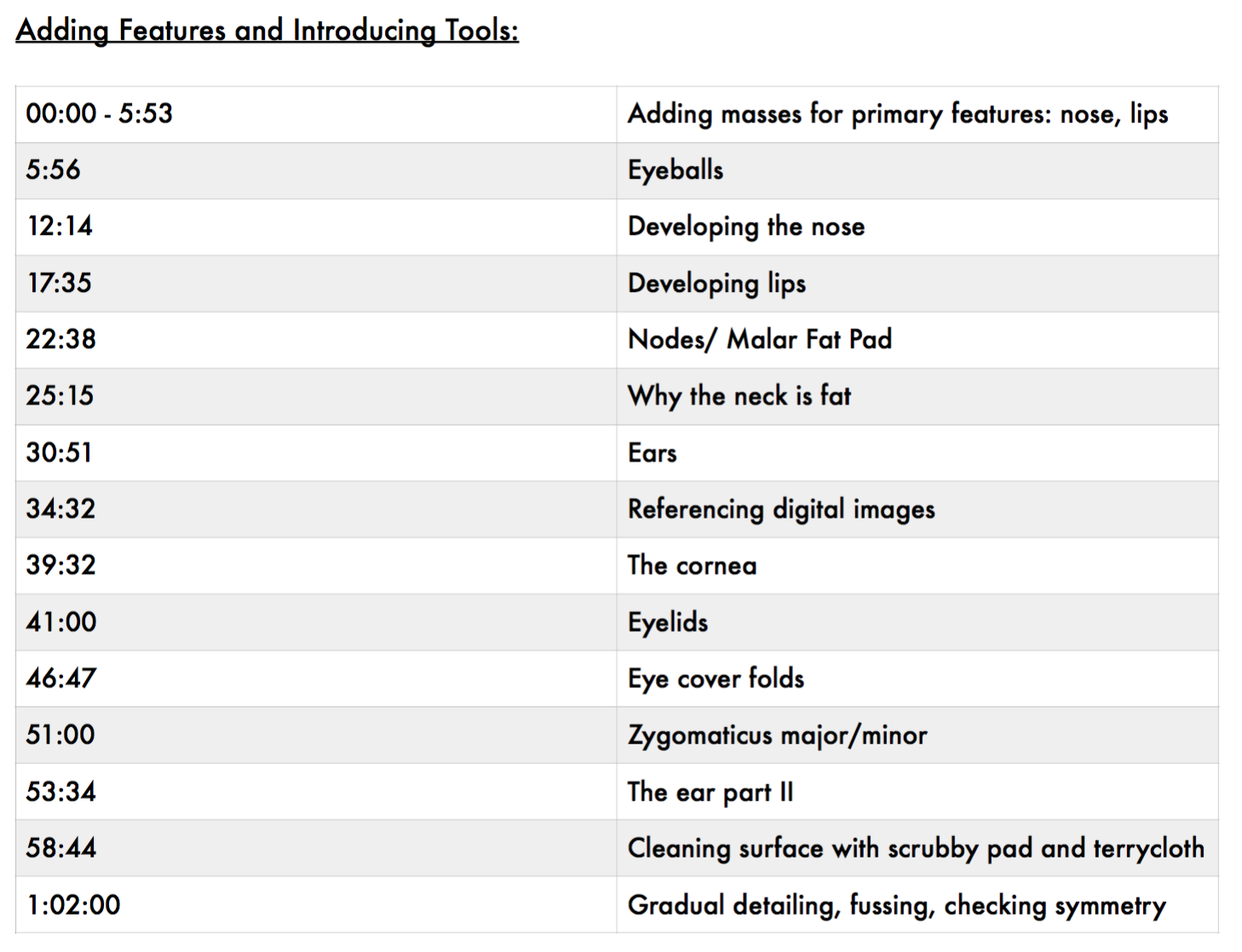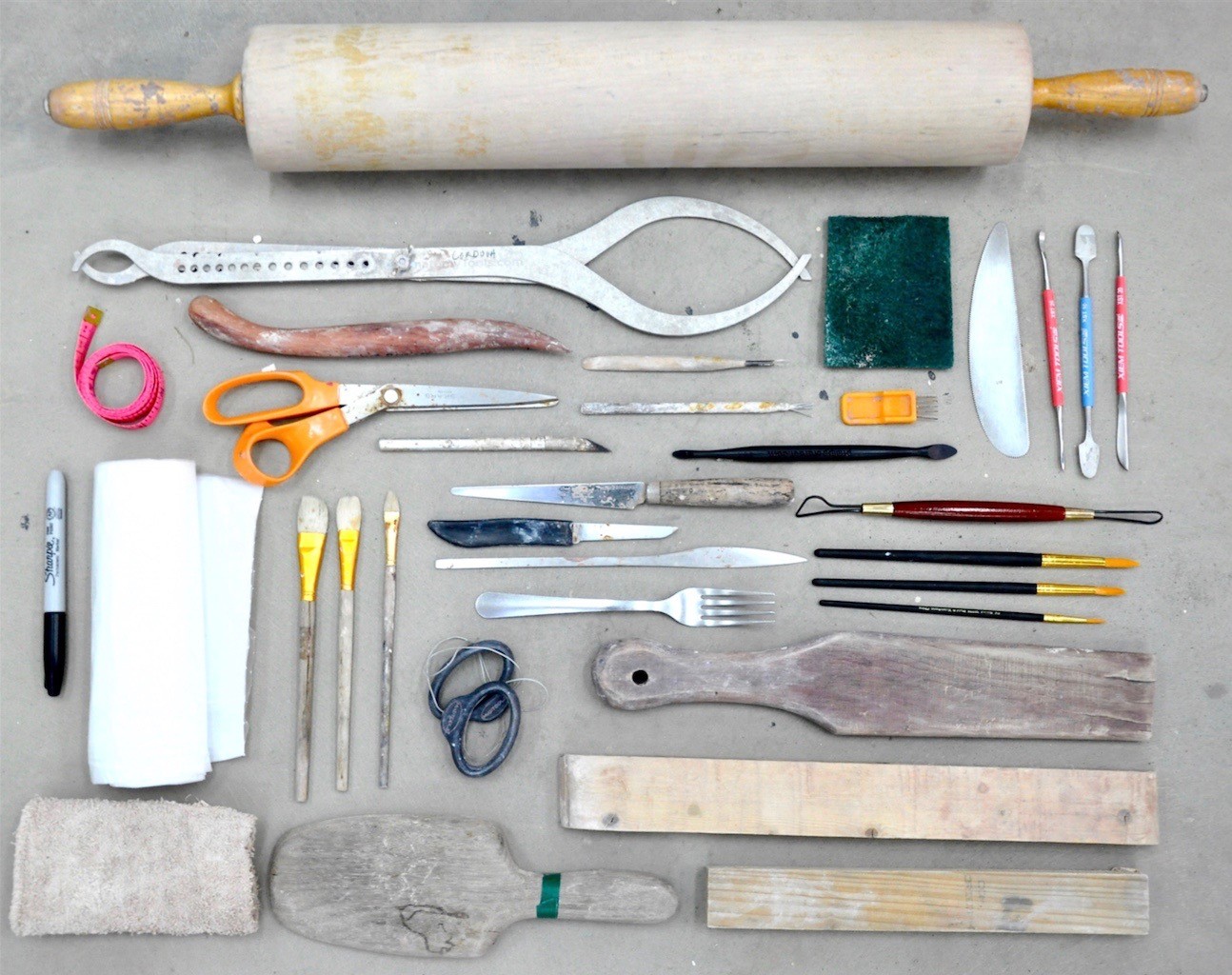 JOIN OVER 100 STUDENTS!
Below are the options for THE HEAD IN CLAY:
OPTION I - Audit class: $285
Get video modules and written material to work through the program on your own with digital feedback (non-live) through our FB group or e-mail.
OPTION II - One-On-One Support: $450 (we will decide on meeting times)
In addition to all the Option I offerings you will meet with me privately for 45 min. per day for 2 days (if schedule allows we can split this or have it be continuous) through an online platform that will allow me to see your progress, offer direct feedback and show you additional information. This is a time to clarify techniques and ask any questions related to my studio practice and is suited for anyone looking for additional mentorship.
A SAMPLE OF "THE HEAD IN CLAY" STUDENT WORK: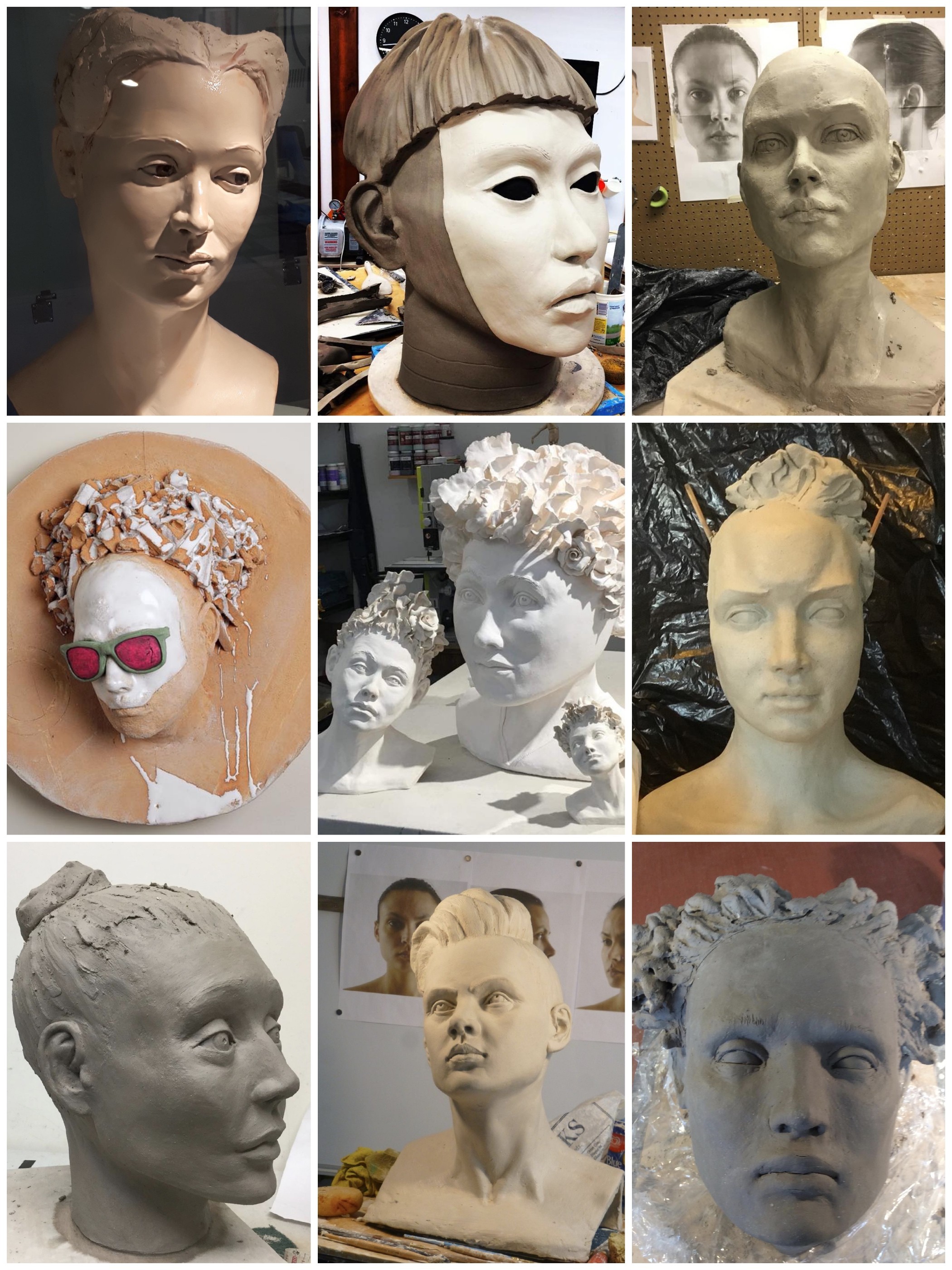 What students are saying!
"I am loving this online class.I am working on the end of the skull basics segment.Thank you Cristina for the wonderful resources, and taking your time to share this. It is a whole different approach than what I am used to, and I am learning so much! " -Cindy Britan

"Spent the majority of my weekend learning from a master. Cristina Cordova's online class is upping my game. Thanks Cristina! You are an incredible teacher." -Julie Woodrow

"... I went ahead and did your online course "The Head". I cannot begin to tell you how much I have learned and how happy I feel to have done the course. I have just taken the heads I made out of the kiln from the bisque firing. I am really glad they all made it through. I made the three sizes from the templates included in the course, here are some images.
I really hope in the future I will have the chance to do one of your workshops." - Eduardo Carriazo
"Hi Cristina! Just watched through all the videos--they are FABULOUS" -Cheryl Hutchinson
"I just want to let you know how much I value your course. You've done a really great job putting it together and your teaching is fantastic. Thank you for the pdf patterns and resources, I'm finding them very useful.…congratulations!" - Leah Wingfield
"I also just wanted to say that your online course on developing the head in clay is AMAZING, thanks so much for making such a comprehensive and thorough course! Thanks for everything!"-Mike Parsley
"Thanks Cristina.The class was amazing and having the video references invaluable.I learned so much about your technical process as well.I will continue to refine my head this week.Thank you again for your generosity."- Judith Levinson
"That instruction was great! This format made me feel as if we were all in a classroom setting-which is pretty incredible. There is so much great information here--things that I have been curious about for SO long, but, I really didn't know who to ask--So, Thank you so much for offering this opportunity. I could watch the teachable a million times--does it have an expiration date? Thank you again."- Jenny Summertime
"The information was clear and well organized. I really appreciate all the reference materials, tool list and of course your demo. It felt like I was in a classroom with you. Your feedback was very helpful and I'll continue working and posting pics for group feedback. Thank you again Cristina, you're an amazing teacher and artist."-Kim Deneris Brown
"Cristina, thanks for a great experience. Yo soy Peruana y algun dia ire a tomar uno de tus workshops. Lindisimo tu trabajo!!!" - Angelita Corvetto
"Well Cristina, I'm calling it a day. I'm tired but extremely happy with the workshop. I placed the lids in the eyes. Tomorrow I'll do reference with the images and tweak and clean... Any way, thanks a million. The instruction was excellent. and it was GREAT sharing with all the group."-Awilda Maldonado

"Thank you, Cristina! You are so very generous with your knowlege and information and so hugely talented! I greatly appreciate your thoroughness and readiness to help us as well as your articulate instructions. You are as great a teacher as you are an artist and I am in seventh heaven that I got the opportunity to do two workshops with you. Big love, Mary" -Mary Kannapell
"Really like the organization of information applicable to all 3 different head sizes. The PDF files are so useful too. So excited about using these techniques! Just finished watching...and was so engrossed my coffee was stone cold and I forgot to have dinner. Wow."-Libby Devine
"It was a pleasure to be part of the audit students. Wonderful to see Cristina at work." -Judith Rolevink

"I am so excited about this technique! Thank you so much for sharing the templates, and for the excellent step by step instructions. I have not yet watched the full course, but I am just delighted with the workshop so far, and look forward to viewing--and re-viewing the whole set of videos. I have recently been working on a couple of 20" heads, and really struggling with the technique to make them strong but rapidly and easily built. I think I have finally found the answer. Thank you so much!" -Beckie Kravetz

"... Thank you Christina for the very thoughtfully executed class material. There is so much useful information and each time I watch I am hearing something new. I was already working on a piece when I watched the videos so I decided to start with a smaller head and use the reference photos of another female. I learned a lot during the process and found myself reverting back to old habits at times. It is a journey and I look forward to working larger and seeing where this takes me. I am also enjoying the posts and sharing other people's journeys."- Helaine Schneider
Your Instructor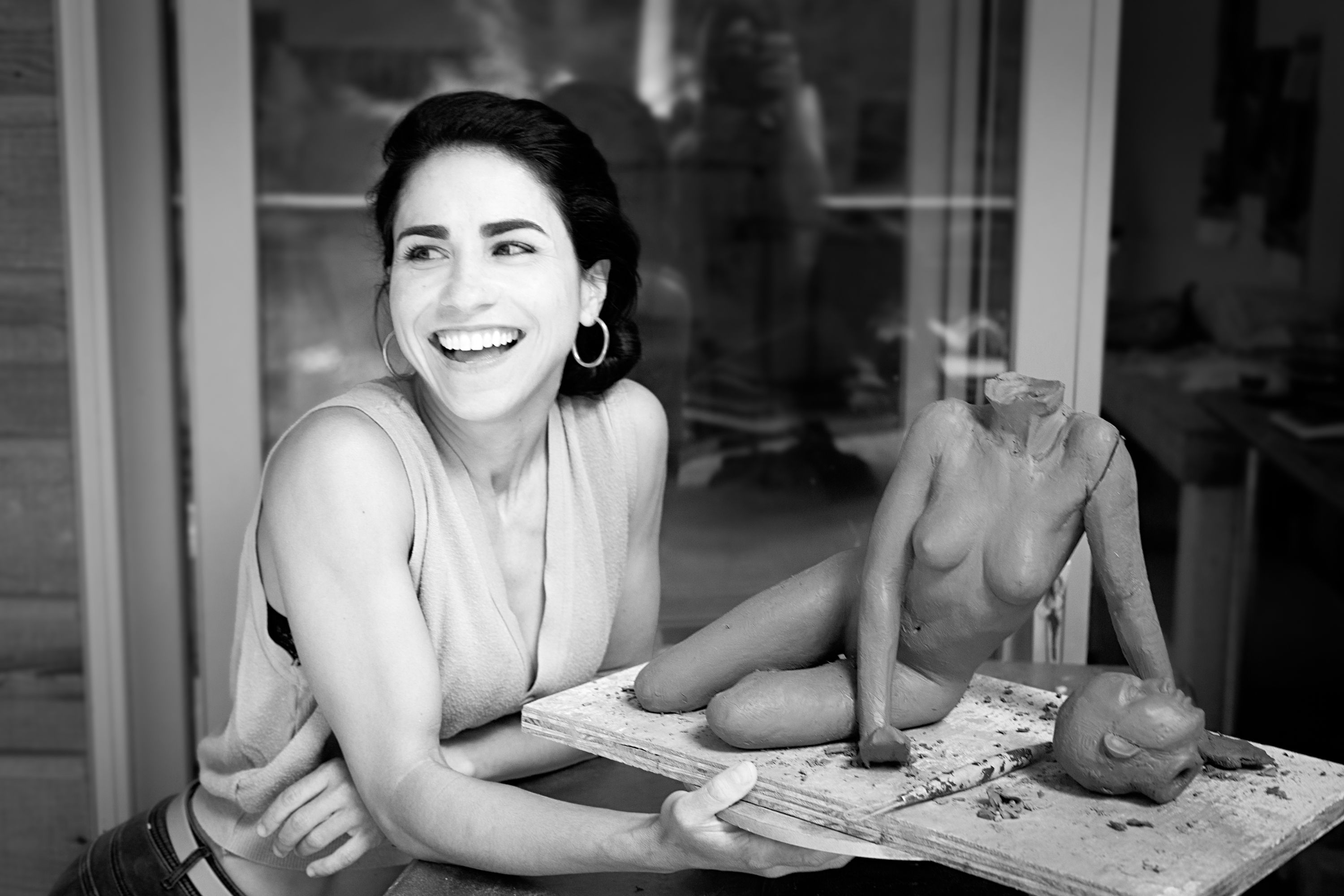 "Cristina Córdova is a contemporary artist and sculpting instructor whose work is collected around the world. Native to Puerto Rico, Córdova completed her BA at the University of Puerto Rico, and received her MFA from the New York State College of Ceramics at Alfred University. She is featured in the permanent collection of the Smithsonian American Art Museum; the Everson Museum, the Mint Museum of Craft + Design; the Museum of Contemporary Art of Puerto Rico; and the Mobile Art Museum, among others. She is the recipient of numerous grants and awards, including NC Arts Council Fellowship Grant, a Virginia Groot Foundation Recognition Grant, several International Association of Art Critics of Puerto Rico awards, and the prestigious United States Artist Fellowship award. Her work is widely published in all major ceramics and arts media, including the cover of Ceramics Monthly, and was featured by Craft in America, on PBS, in their episode on Identity. In 2022 she published Mastering Sculpture: The Figure in Clay (Quarto Publishing).


Cristina has taught and demonstrated around the world. Her residencies, workshops, and classes include Harvard University, the University of California, the University of Nebraska, the University of Georgia, the University of North Carolina School of the Arts, Ceramistas de Reñaca in Chile, the Australian National University in Canberra, Gaya Ceramics in Bali, Penland School of Crafts (NC), Haystack Mountain School (ME), Santa Fe Clay (NM), Odyssey Center for Ceramics (NC), and Anderson Ranch (CO), among others. Find her online at: https://www.cristinacordova.com/"
Frequently Asked Questions
When does the course start and finish?
The course starts now and never ends! Although the active and one-on-one support options to the course are time sensitive, this can also be a completely self-paced online course - you decide when you start and when you finish.
How long do I have access to the course?
How does lifetime access sound? After enrolling, you have unlimited access to this course for as long as you like - across any and all devices you own.
Do I need to use the recommended clay?
This method will work with different sculptural clay bodies but I recommend using the clay described in the first module to facilitate the process, experimenting with other clays once concepts are clear.
What level is this course for?
This course can meet you at any level. If you are a true beginner there are several ways to get support and you can make your way more gradually through the material. Likewise, if you have sculpting experience you can use the video time logs to target your focus and move faster through sections.
If I want more support can I upgrade my course level?
Space permitting ,you are welcome to join the Active Participant/ One-on-One Segment of the class and work with me up to a week before the live support event. To make this change please send me a message via your FaceBook group or e-mail.