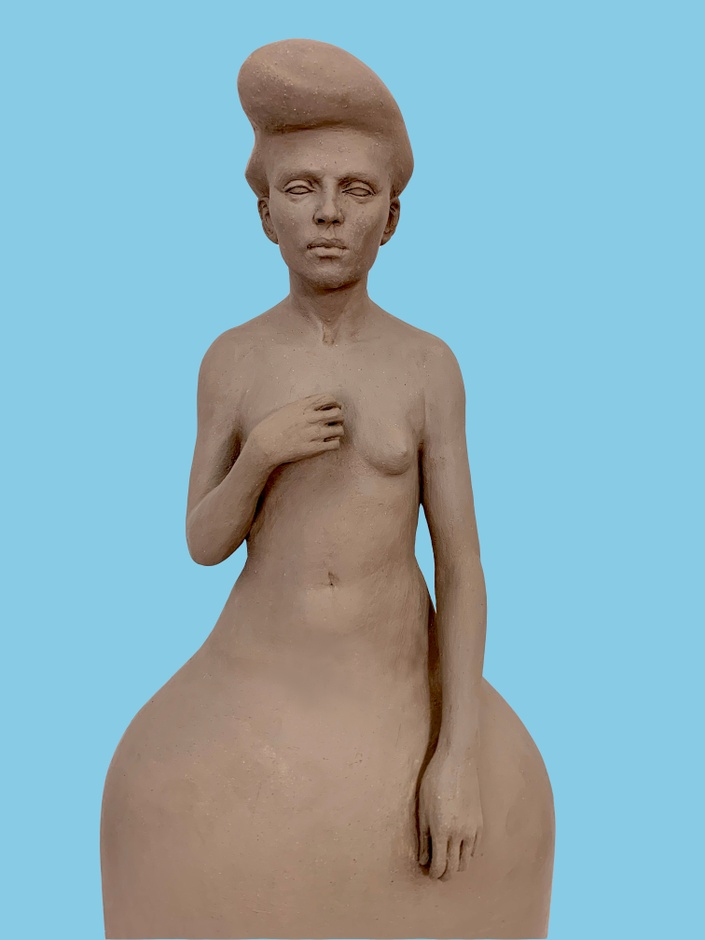 Lesson #3 Learn how to make a naturalistic torso and arms with simple templates
LESSON #3
Learn how to make a naturalistic torso and arms with simple templates and combine them with the elements from the previous lessons to make a full figure at different scales.
In this third and last lesson of this three part series we will learn how to make a small torso, neck and arms using slabs to create a full figure in combination with the head, hands and abstracted torso shape discussed in lesson #1 and #2.
All levels welcome!
Please note:
This will be a hybrid experience with a live demo component through Zoom combined with pre-recorded material and additional written information. It will be available for purchase until this Sunday, November 29th.

These lessons build on one another! If you haven't done so already, you can acquire the first two lessons here on Teachable.

The live component to this lesson along with all the additional content for lesson #3 will be recorded and available for 4 weeks after the event. With the first two lessons the material does not expire. Take notes prioritize this learning opportunity, watch as many times as you want, download patterns and e-mail me with any question!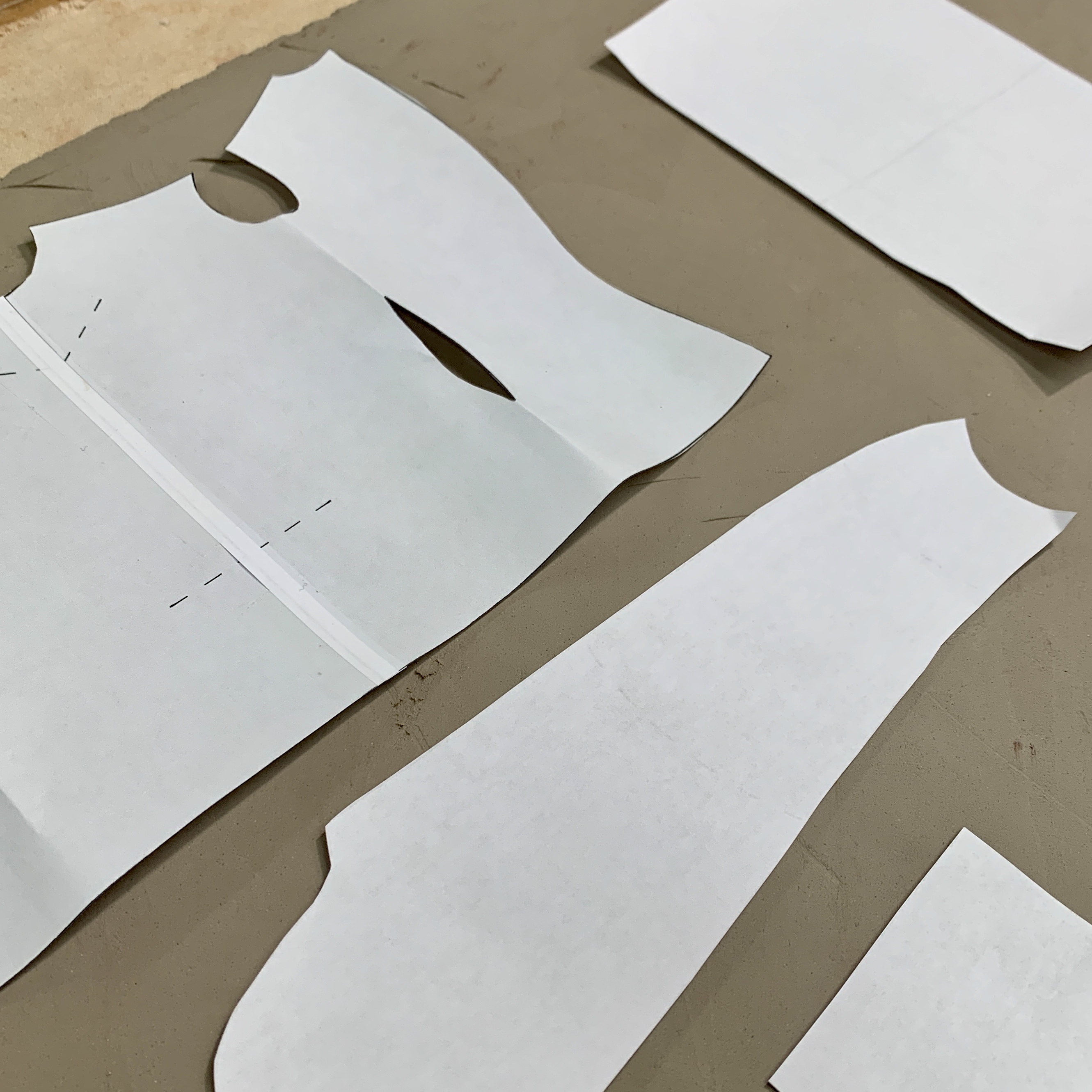 Your Instructor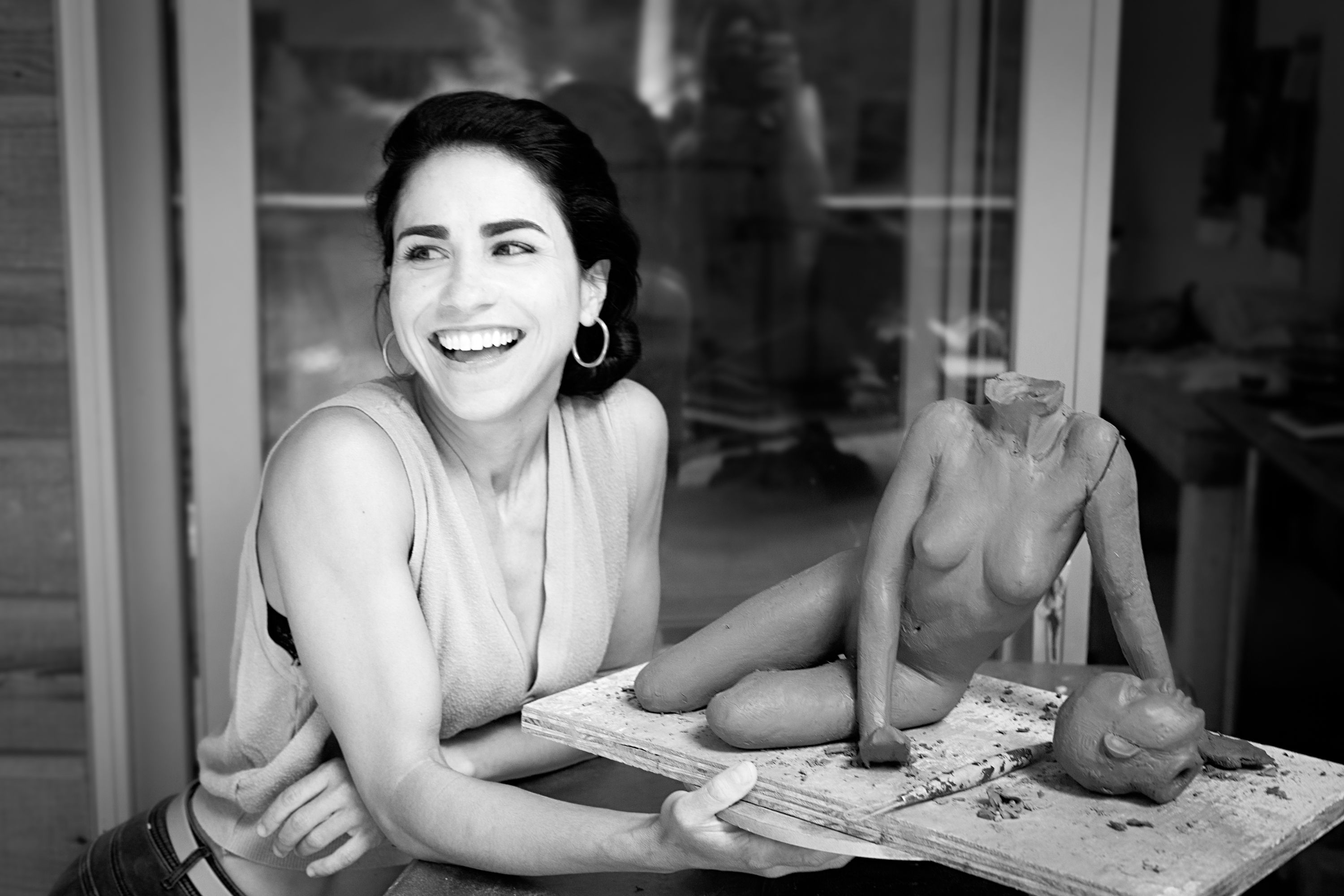 Cristina Córdova earned a Master of Fine Arts in Ceramics from the New York State College of Ceramics at Alfred University, the nation's #1 program for ceramic studies. She completed a three year artists residency program at Penland School of Craft, a premier center for the study of contemporary craft, where she later served on the board of trustees from 2006 to 2010.

Cristina was the recipient of USA Artist Fellowship, a $50,000 grant awarded through nomination to leaders in the field of craft.
She also received an American Crafts Council Emerging Artist Grant, a North Carolina Arts Council Fellowship, a Virginia Groot Foundation Recognition Grant and several International Association of Art Critics Awards.

Cristina has taught and demonstrated at the Office for the Arts at Harvard, the University of California at Long Beach, the University of Nebraska, the University of Georgia at Athens, the University of North Carolina School of the Arts, Ceramistas de Reñaca in Chile, the Australian National University in Canberra, Gaya Ceramics in Bali, Penland School of Crafts (NC), Haystack Mountain School (ME), Santa Fe Clay (NM), Mudfire (GA) ,Odyssey Center for Ceramics (NC) and Anderson Ranch (CO), among other institutions. Her work is part of the permanent collections of the Renwick Gallery of the Smithsonian American Art Museum (Washington, D.C.), the Fuller Craft Museum (MA), the Everson Museum (NY), the Mint Museum of Craft and Design (NC), the Museum of Contemporary Art of Puerto Rico (PR), the Museum of Art of Puerto Rico (PR), and the Joseph-Schein Museum (NY).

Chosen to be a Mainstage presenter during the annual NCECA conference, the largest gathering around the education and promotion of contemporary ceramics in the United States, Cristina was also featured on the cover of Ceramics Monthly. In addition, she was selected by the Canadian company Format as the subject for a mini-documentary: https://www.format.com/magazine/video/cristina-cordova In 2020, Cristina was highlighted in the Identity episode of PBS's Craft in America : https://www.pbs.org/video/identity-episode-y7dnxh/
She currently lives and works in Penland, NC.
WEBSITE : cristinacordova.com
IG: @cristinacordovastudio