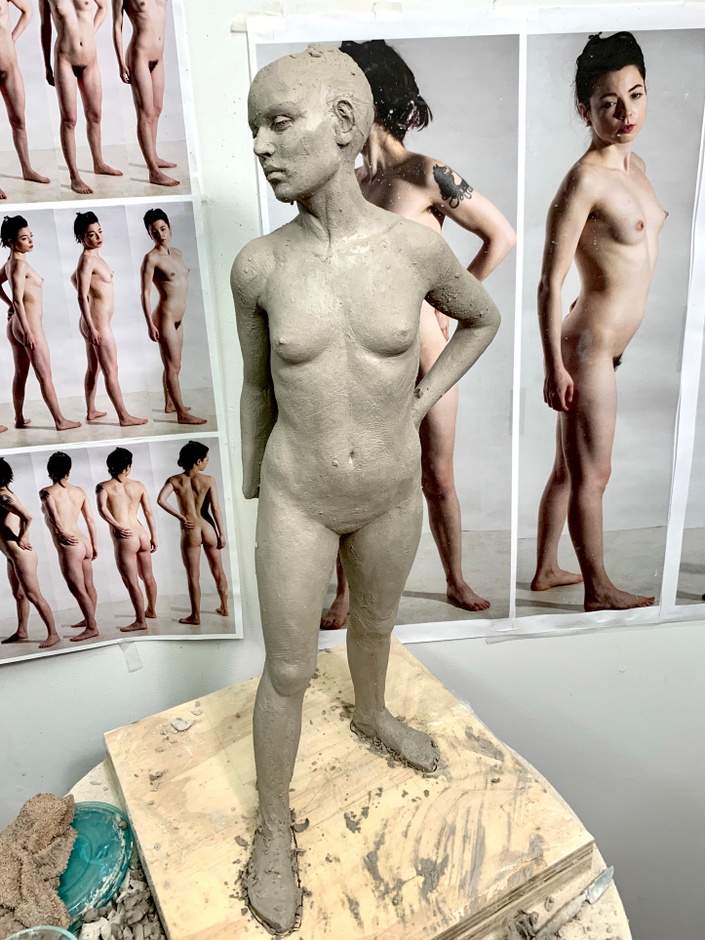 IN-PERSON CERAMIC SCULPTURE COURSE: THE FULL FIGURE
Standing Figure Slab construction: feet to head, part by part NOVEMBER 9-13, 2021 (Tuesday-Saturday)
HANDS-ON COURSE: THE FULL FIGURE
Slab construction, feet to head, part by part
THIS COURSE IS CURRENTLY FULL. PLEASE EMAIL [email protected] TO BE PLACED ON THE WAITING LIST. GRACIAS!
NOVEMBER 9-13, 2021 (Tuesday-Saturday)
9am-3pm instruction with studio access from 8am-10pm
$950 / 6 students
Location: Córdova Studios, Bakersville (Penland), NC
ALL LEVELS WELCOME
In this class we will work on developing a 25" full figure in clay through the use of slabs and simple patterns. This flexible method can be adapted to articulate any gesture at different scales. Pieces will be developed on a simple armature system and bisque fire is included.
We will cover:
How to make figurative components using patterns and how to create your own patterns.

How to use photographic references as blueprints to support the creation of a sculpture.

How bony and fleshy landmarks, alignments, and rhythms are involved in creating a balanced and dynamic figurative composition.

How to clean, vent and refine your piece.

How to use pigmented slips and underglazes to develop the surface before bisque.

How to fire your work for best results (including drying and firing schedules).
Clay

Favorite stainless modeling tools

Comfortable workspace with turntables and daily studio access from 8 am -10 pm

Two sets of patterns and printed photographic references

Plastic to cover work

Lectures exploring figurative ceramics and my trajectory with clay

2-month free access to all online lessons(1-3) and virtual classroom

Morning and afternoon tea and coffee with fresh fruit

Light lunch

Bisque firing
Not included:
Travel and lodging. For more information about finding lodging traveling to Penland please click here.

Cost of shipping bisque fired work.
Feel free to reach out to [email protected] with any questions!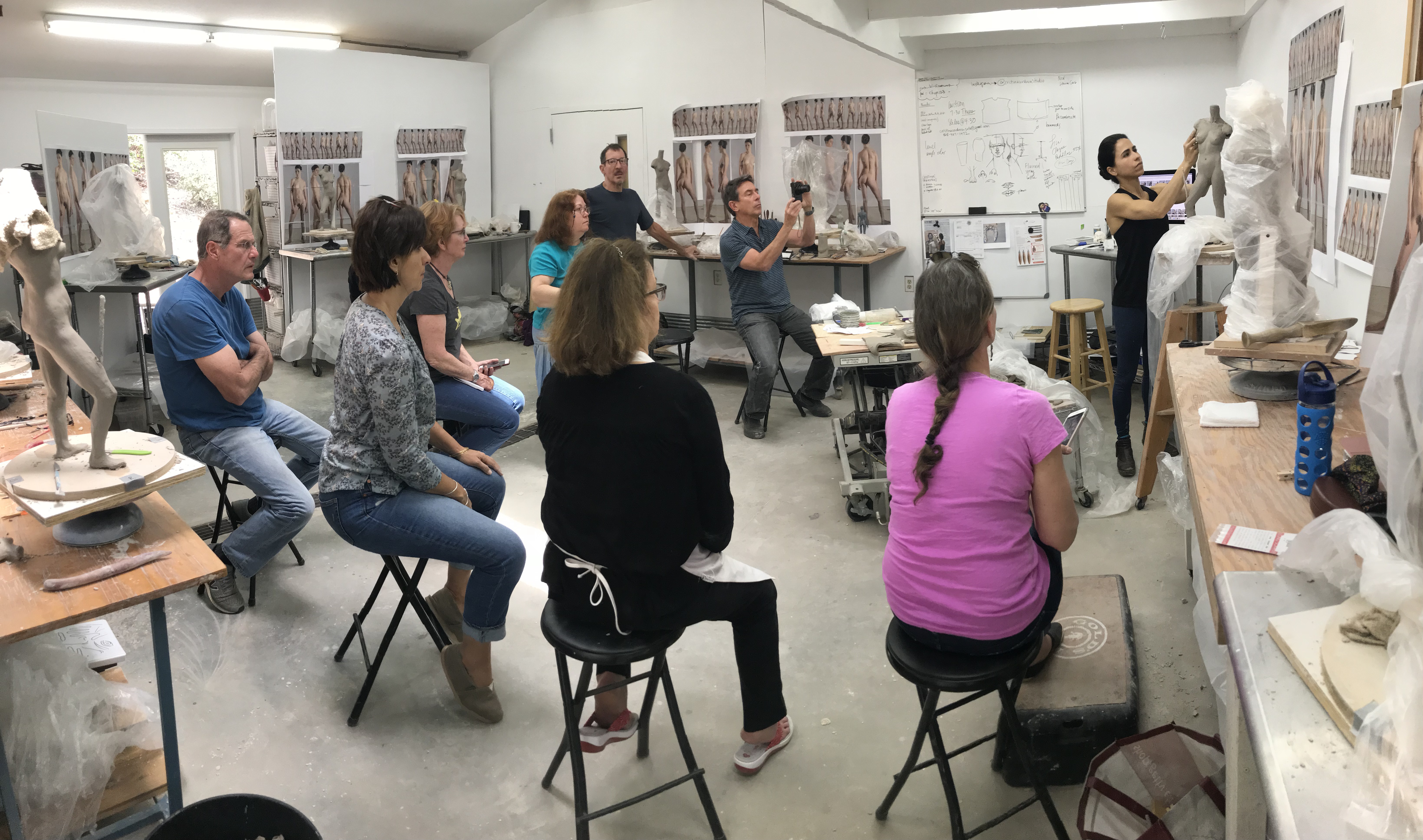 This course is closed for enrollment.